How Do I Prepare My Child for School?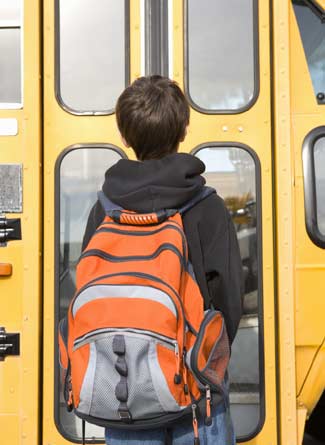 The stores prepare each year for the beginning of school. They restock their shelves with all the paraphenelia that students need for school. Lunch boxes, pencils, pens, paper, folders, binders, dividers…….are all neatly placed in their sections.
Yes, there are basic school supplies that each school recommends that each student bring to class. Is this all there is in preparing your children for school? I suggest that there are more types of preparations.
Physically:
Does your child have a consistent bedtime? Elementary-aged children who do not go to bed before 9 PM hurt their academic performance the next school day. Now, I know that I sound quite conservative in suggesting that kindergarteners through 4th graders go to sleep by 7:30 PM, 5th and 6th graders go to sleep by 8 PM, 7th and 8th graders to sleep by 8:30PM and high school students are in bed by 10 PM on evenings prior to school days, but numerous studies highlight the importance of eight to ten hours of sleep per night for proper mental and physical functioning the next day. Further, an hour of sleep prior to midnight is worth two hours of sleep after that time.
How is your child's diet? Does he/she snack after dinner? If so, what kind of food is eaten? Does he/she get enough water to drink per day? Is there a balance of fruits, vegetables, and meats and fish? Does he/she eat breakfast? If so, is it nutritious?
Does your child get enough exercise and fresh air each day? Ipods, cell phones and computers keep our children indoors. Walking around the block every evening is a great family activity.
Do you have their annual checkup scheduled? Even if it is not required by the school, make sure to have their vision and hearing checked as well.
Mentally:
Has your child been reading good books? Have you included a few of the timeless classics in the mix? Have you been able to read books which are above their grade level to them? Even 12th graders like to be read to (especially if they were read to when they were younger). It is a wonderful family time activity, too. What about mental puzzles, such as Suduku, Scrabble, Cranium, Pictionary, etc.? These are all fun activities that keep the mind active.
Spiritually:
Are you and your husband praying for each child every night? Are you saying prayers with the children who are in elementary school? Pray for their teachers, the information they are teaching, and the manner in which they will teach it (verbal and non-verbal actions). Pray for the new friends and acquaintances that your child(ren) will be making.
Relationally:
Does your child show respect for others? This respect is most often noticed by using civility in personal interactions, such as "please" and "thank you." If not, start using manners in your interaction with others and with them and insist that they do likewise. Does your child understand how to share and interact with others in a civil manner? What tone of voice do they use when relating to others . . . is it kind or sarcastic, soft or demanding? Is your child able to wait patiently? Does your child need much more time to process new concepts that the teacher is presenting? If so, you may need to consider further testing to reveal what the difficulties are so that you can seek extra help. Information on how your child learns helps you to better understand your child.
I hope that some of the points of this article prove helpful for you. If you are feeling discouraged, please do not consider this an indictment of your home life or educational preparation of your child(ren). Perhaps you might want to create some goals for this new school year, or start to institute some meaningful family time. Do not despise small beginnings.
If you have any ideas you wish to share, please write to this magazine.
Copyright © 2008-2015 Patricia Stevens
Read more about the writer: Patricia Stevens
---
Post Your Comment...
---