Oh the Comfort of Friendship: Mirror, Mirror, On the Wall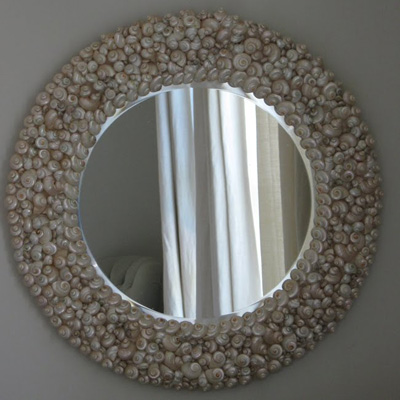 Have you ever read Wind in the Willows? Mole, Rat, Badger, and Toad have quite different personalities. Yet, Kenneth Grahame weaves a delightful story in which these characters' differences actually bring them all together as best friends. In the end, the reader clearly understands true friendships are far more valuable than any amount of earthly riches and possessions.
So often we seek friends who mirror us…looking, acting, thinking like ourselves. How myopic, don't you think?! Yet if you were to take a "good" and honest look into your heart's mirror, perhaps the image would surprise you…reflecting a pinch of selfishness or maybe a pound of pride. Would you like a friend who looks like that? I don't think so.
In my life's quest to be a genuine friend, I've had to 'Windex" my mirror on a daily basis…making sure my reflection clearly reflects Jesus. I believe I (and you!) have a handful of true friends waiting patiently for me to respond to and embrace. Cultivating quality friendships takes time…takes purposed efforts…takes self-sacrificing choices.
Friendship is not as much a trait as a skill. If I want to be an accomplished slalom water skier, I can't just put on my skis and hope for the best. I need to practice and practice skiing the slalom buoy course. So it goes with being a faithful friend. I need to practice selflessness and consideration. One of my life's truest friends, Sandra, embodies these Godly traits. We have been friends since the early 1980s. Sandra has always been faithful to "work" at our relationship. She has, time and time again, emptied herself to fill me up. Even as our lives' paths have separated us, I know that if I needed help, she would respond in an instant. She mirrors a true friend…willing to work at a relationship.
Friendships shape my mind and influence my thinking. Those friends who decide to "consider the lilies of the field" live each moment with joy and passion, giving outside of them, knowing our Lord reigns regardless of temporal circumstances. Do I give and give "outside "of myself? One of my friends has been "walking" with her young son through cancer treatment. His cancer is life threatening. Yet her family spends its days thinking of ways to help and bring laughter to other children in the hospital's oncology unit. Yes, my friend Marcy and her family have chosen to reflect the soul of Godly friendship. I stand amazed and pray that I, too, can reflect such selflessness.
Friendships pulse with every beat of my heart. Am I the type of friend who encourages others to "get into the Word"? Am I helping them stretch their spirits and deeply breathe in God's amazing truths? Do my words consistently pulse with life and God's truths? I know my friend Jana will always speak words reflecting the Lord's heartbeat. To say it another way --- Jana will not mince her words. No. She will always talk "straight." She talks truth. She will not worry about offending me because she knows she speaks the Lord's truth into my life. Because of this, I gravitate toward her and relish our relationship. I love Jana. I love my friend!
Friendship is compassion in action

.

Real friendship does not require a committee. It's about showing up. Am I available to encourage "in the moment"? Will I prefer others above myself and listen deeply to them? For me, the secret of being satisfied in friendship isn't the number of friends I have, but the quality of friends. The depth of friendship matters.
Those who have gone before us contemplated friendship.
"To get the full value of a joy you must have somebody to divide it with."
-Mark Twain
"Every time you smile at someone, it is an action of love,
a gift to that person, a beautiful thing."
-Mother Teresa
"The most I can do for my friend is simply be his friend.
I have no wealth to bestow on him.
If he knows that I am happy in loving him,
he will want no other reward."
-Henry David Thoreau
"Without friends no one would choose to live."
-Aristotle
I certainly agree with Aristotle…that my life without friends would be no life at all!
Copyright © 2008-2015 Cynthia Newman
Read more about the writer: Cynthia Newman
---
Post Your Comment...
---