Oh the Comfort of Friendship: When East Meets West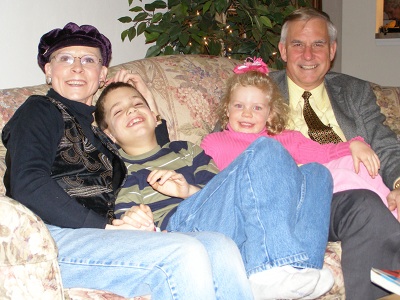 Over two years ago I began grieving the loss of a friend…a "sister" friend….to cancer.
 Jini. She died in the 30th year I knew her. To date, I have never experienced such emptiness, such loss, such grief.
I have often soaked my bed in tears, wishing she were still here. But she is not. No. In fact, knowing her, she is now feasting at the King's plentiful table, fiestily debating with King David and Moses. (I wish I could be a fly on a cloud to witness their banter!)
Jini and I are as opposite as opposites can be…as far as east is from the west.
Jini, barely 5 feet …me, 5'9".
Jini, working diligently into the wee hours of the night…me, collapsing by 9:00 p.m.

Jini, married at 18…me, at 40.

Jini, a grandmother (aka Gigi) at 40…me, a first time mom at 45.
The list goes on!
 Yet when "east met west" those 30-some years ago, we forged a friendship beyond description…beyond expectation.
 I refuse to use the past tense when referring to our friendship. Why? Because every part of our relationship still resonates Jesus' truth in my life. Although I am still living on this earth while Jini is enjoying Jesus' company, face-to-face, the residue of our friendship coats my heart with an amazing, Godly love.
Even as she walked through many physically excruciating moments in her 12 years of suffering from cancer, she still thought of others before herself.
"Cindy, the Lord woke me up and told me to pray for you. What is going on?" This conversation occurred when Jini was sicker than sick after another difficult round of chemotherapy treatment. Didn't matter, though. She was only thinking about my welfare.
 "Cindy, do you guys want to come over for dinner tonight? It's been a long time since we've talked." Although she tried to mask her great pain that night, I knew she was hurting. Hurting badly. Yet she still focused on my family, not on her.
Jini pursued friendships. I desire to do the same. I want to be faithful...to "walk the walk," not just "talk the talk." Yes. I want to be a true friend.
 Among Webster's definition of "true" are the words -- loyal, constant , certain.
 Allow me to take a quick 'friendship inventory' with you. I call it the Jini Inventory. Let's check our warehouse shelves.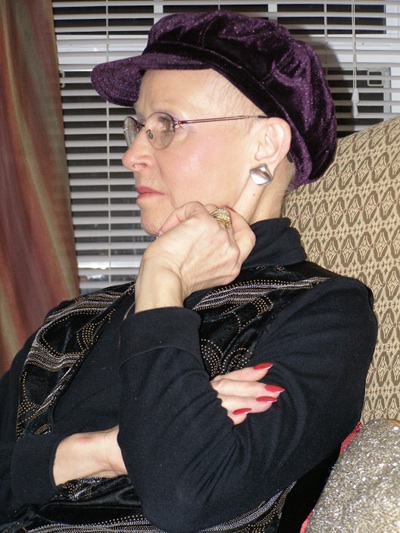 Friendship Inventory, Stock Order #1
Loyal - Interesting. Where the NAS translation refers to friendship as "loyal," the original Hebrew manuscripts translate this word as "kindness" and "goodness." In the widest sense, their Hebrew roots mean "to do better, to do well, to bow one's neck in courtesy." Yes … "to bow one's neck in courtesy."
This speaks volumes to me. This means a friend will choose to prefer me, to respect me, and to place my needs above hers. So many times in my life I have felt hopeless. Then along comes a friend like Jini who chooses to "bow her neck," up-lifting me in the beauty of God, helping restore my hope in Jesus.

In the New Testament, "loyalty" carries the essence of "moral excellence and virtue." It also has the Greek root meaning …to halt, to cripple, to lame.
I can't help but think of the shepherd, a sheep's best friend. When one of his sheep leaves the fold, straying into dangerous territory, the shepherd willingly leaves the others to diligently search for this lost one. He finds him. He breaks his leg. He then carries that wayward sheep on his shoulders, back into the safety of the fold. Hopefully that sheep has learned its lesson and won't wander away again. Similarly, a loyal friend will do anything and everything to help guide others into the safety of God's shadow.
Friendship Inventory, Stock Order #2
Constant - Have you ever tasted the British tea, Constant Comment? It has a distinctive and invigorating taste of the blend of orange rinds and sweet spices. Its aroma pleasantly fills the room. Every time I brew a cup of this flavorful tea, I know exactly what I am about to taste. I know what to expect. To me, the same rings true of a constant friend. I know what to expect. A constant friend remains true to her word. A constant friend does not vary or change according to circumstances or feelings. When I'm at my ugliest or at my orneriest, a constant friend will still choose to walk by my side, supporting me without compromising God's truth. She constantly affirms who I am in Christ Jesus. Such a friend's support nourishes my soul…much like Constant Comment tea pleases my taste buds.
Friendship Inventory, Stock Order #3
Certain - Definitions of this word include --- to distinguish, to decide, to sift, to harvest. Yes. A friend who is 'certain' is, to me, among the strongest, among the most purposed, of all friends. She lives free from doubt. She has sifted out the tare from the wheat in her life, dwelling with certainty on "…whatever is true, whatever is honorable, whatever is right, whatever is pure, whatever is lovely, whatever is of good repute…" (Philippians 4:8 NAS). She is fixed in her faith and settled in her spirit. She does not waver. Because of this, she lives out James 5:12…her 'yes is yes' and her 'no is no'. According to the Hebrew root, a friend who is 'certain' distinguishes herself among others, prepared, ready and sure to accompany others along their quest to follow and obey the Lord.
Actually, our inventory could go on and on. The characteristics of friendship are as myriad as facets are on diamonds. Each reflects a unique angle of God's face.
God's friendship warehouse is ours to explore, discover, and embrace. As we diligently search and research His Word, His eternal qualities of a 'true' friend will drench our spirits and freely flow into the lives of others.
Such friendships remain irreplaceable.
And so remembering our friendship, Jini…even as tears fill my eyes this moment…I gratefully say…Thank you. Thank you for keeping your friendship inventory adequately stocked, living an authentic life during our three decades of camaraderie. I'm relieved I don't have to say good-bye to you because we share a belief in the Lord Jesus Christ. Instead, I simply bid you, 'Au revoir'. I will see you again, my dear friend.
Copyright © 2008-2015 Cynthia Newman
Read more about the writer: Cynthia Newman
---
Reader Comments...
2010-11-08 20:54:16
"Jini is and was an inspiration to so many people, she is truly missed by everyone who knew her, and those who did not I am sorry they did not, as she was a person who emplified Christ. I will always be grateful to God for letting her touch my life. Until we see each other again may she know the blessing she was to me!! Thank you Cindy for such a beautiful article to honor such a beautiful person who touched so many of our lives!!"
- Debbie
2010-11-04 18:29:30
"What a beautiful tribute to a beautiful "LADY"..I was fortunate enough to attend church and many other functions with Jini. She was one of those people who walk into your life and you never forget. A woman of DEEP faith and gracefulness. A woman who definetly touched my life and I will never forget her. Jini, we will meet again. Thank you for who you are. "
- Jan
2010-11-03 12:35:32
"Jini is the special lady that had lots to do but always took time to be interest in and encourage the person that was in front of her. Jini was Jesus love here on earth and she gave Him the credit for the love she was sharing with so many people. "
- Lawton
2010-11-02 19:03:53
"What a beautiful tribute to a beautiful person. I envy you---you had her for 30 years--I only had her for 12 years, from the ages of 6-18. Jini, was my "big sister" and I so looked up to her although she was only six months older than me. We grew up together in the the town of Hydeville, Vermont. I always looked up to her and tried to do everything she did. Jini, helped me find my first job, and in doing so,introduced me to the man who would become my husband. (My husband passed away two months after Jini did.) She was the best friend one could have. She even found me a date for the Senior Prom. You might say, Jini was the shining example I followed during my teenage years. I am who I am today because God sent an angel to earth--and her name was Jini!"
- Aleda
2010-11-02 18:30:07
"I had the pleasure of knowing Jini, and she was also a blessing in my life. My husband died of cancer in 2006. When we went to treatment we often ran into Jini. As ill as she was, she would always race over to our car and help me with my husband. I've never known anyone quite like her, she is truly an angel of God and an inspiration to many, including myself. Thank you for your insight and sharing of your firendship with Jini. Bless you."
- Betty
2010-11-02 17:16:15
"It is difficult to see how to type through my tears. Everything here is so very true of Jini. I did not know Jini for three decades, but the 8 years she was in my life have given me a lifetime of happy memories. It was Jini who brought me to a closer walk with God and helped strengthen my faith through Bibly Study. A true Christian in every since of the word--she talked the talk and walked the walk. She touched the lives of so many in such a way that you knew that God had placed her in your life. When I'm having a not so good day, I look at Jini's picture on my living room table and can hear her words of wisdom and comfort through her beautiful smile. Yes, I too miss her dealy, but it is comforting to know that I will see her again. Thank you Jini for being you and sharing your life with me."
- Paula
2010-11-02 10:45:30
"Cindy's article touched my heart and filled my soul with the smile of genuine FRIENDSHIP. She indeed captured the "essence" of the woman who captured and kept my heart for nearly 45 years of friendship and love. May the Lord richly bless the fruits of this wonderful website. God Bless and Thank you,"
- Timothy
---
Post Your Comment...
---