Skipping Santa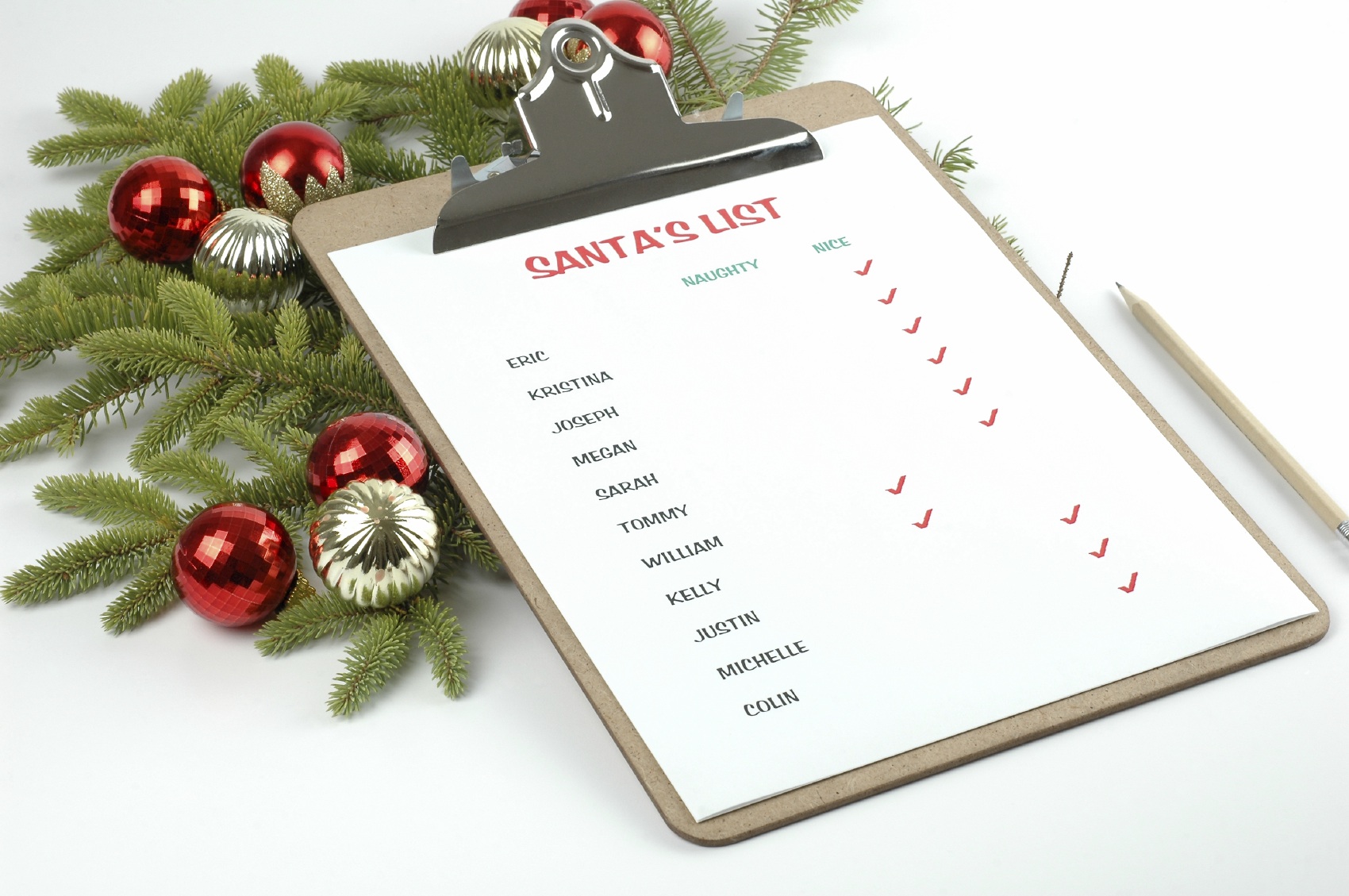 'Tis the season . . . for my kids to be asked by every single person they meet, including complete strangers in Wal-Mart, "What is Santa going to bring you for Christmas?"
To which my children are trained to reply, "Mommy and Daddy bring me presents," followed by confused looks and apologies from said stranger and maybe even a defense of why Santa is okay.
Now, it isn't my intention to make anyone feel bad for having your kids write "Dear, Santa" letters or setting out milk and cookies for him on Christmas Eve. But, if you're deciding whether or not to include Santa in your Christmas celebrations, below are some things to consider. And, if you don't do Santa either, you're not alone! Here are the things we thought about when we decided to skip Santa in our home.
Teaching Truth:

Our big, bottom line, if-our-kids-learn-one-thing from us is that God's Word is True. We don't teach our kids "Bible Stories" because that makes them sound no more real than fairy tales. We read them "Bible accounts" or "events." No matter how amazing and miraculous an event in the Bible may seem, it is true. We teach our kids that God's Word is reliable and relevant.

So, when it comes to Santa, we would have to teach our kids that this totally fictional jolly guy is true and that every year he accomplishes amazing and physically impossible feats of magic. Then, when they discover reality---that we made him up all along---we'd have to say, "Santa may not be real, but Jesus is still true. You can trust me on this one. This time Mom and Dad really are telling the truth when we say Jesus is real and did amazing miracles."

Instead of focusing on the typical Santa figure, we teach our kids about the real St. Nicholas, studying his life and even how the legend of him has transformed into the current Santa legend. We remind our kids that St. Nicholas was a real guy known for real acts of generosity, which is something we can emulate.


Teaching about Christ's Birth:

This is an easy one. Santa may be fun, but he's also a distraction from what should be Christ's central role in our Christmas celebrations.


Teaching Gratitude:

We want out kids to be truly thankful for the gifts they receive at Christmas. Santa's gifts come at no personal sacrifice to him. He didn't have to work hard to earn the money to buy those presents. Magical elves whip those spectacular gifts up. We want our children to appreciate not just the gifts, but the sacrifice and effort that made those gifts possible and that means they need to know who really gave those presents to them.


Teaching Grace:

Santa's gifts are dependent on a works-based naughty or nice list. Now, some parents I know love this because they can reinforce good behavior from September on by simply saying, "Don't forget you have to be good for Santa to come!"

We want our children to know that God's love for us and His gifts to us are not because of our merit, but because of His grace. We give gifts to our children because we love them, not because they've earned a reward for good behavior. Similarly, our kids need to know that they don't "deserve" presents at Christmas, but we give them gifts because we love them and enjoy giving to them.
Most people tell me they teach their kids about Santa because it's "just fun" and it's part of the "Christmas spirit." So, it may seem like I'm taking the Santa tradition too seriously. But, that's okay because there aren't many things more serious to me than the faith and character of my kids.
Copyright © 2008-2015 Heather King
Read more about the writer: Heather King
---
Reader Comments...
2011-12-20 13:30:23
"I agree with you about skipping Santa, I was convicted last year when my son was One Now thats he's two we want him to always walk in the truth and follow Gods word without the confusion of Santa. We still give gifts to each other and to our Son we also want him to know that the gifts are from Mommy and Daddy and to give thanks to God for the gifts. Some of our friends dont understand and think we are buh hummbuggers incluging my husbands parents. "
- lisa
2011-01-11 19:25:49
"I agree with Heather King in Skipping Santa! I don't think we should lie to children, and the Santa story is a lie! Sadley, Santa takes the true meaning away from Christmas for too many people. I want to celebrate Jesus! Hopefully many people who never realized we can skip Santa read Heather's wonderful article. "
- Cecilia
---
Post Your Comment...
---