Santa's Gifts Versus God's Grace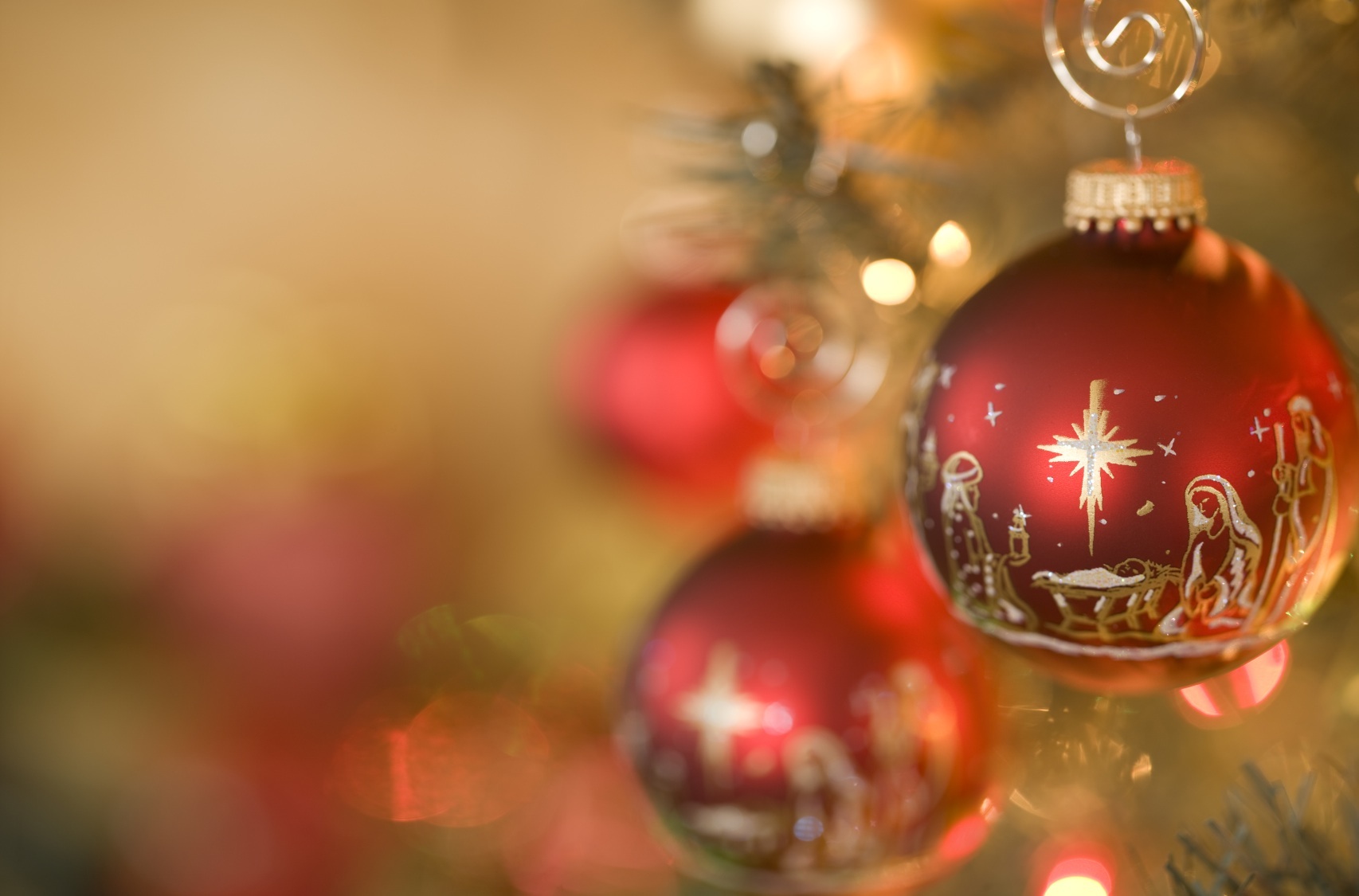 The song tells us that Santa is "making a list and checking it twice, gonna find out who's naughty and nice." For many parents, that's a tool for encouraging good behavior in the months before Christmas. After all, no one wants to end up on the naughty list and receive coal in their stockings on Christmas morning!
Praise God that Christ doesn't dole out salvation or blessing based on whether or not we were "naughty" this year. Santa's "gifts" aren't gifts at all; they're simply rewards for good behavior.
But, salvation---that is a true gift. It is unearned and undeserved. Paul tells us that "God demonstrates his own love for us in this: While we were still sinners, Christ died for us" Romans 5:8 (NIV).
God didn't wait for us to get good enough to send His Son to be born in the flesh in the humblest of forms in a stinky stable in the small town of Bethlehem. Christ came into the midst of our sin and depravity and gave Himself for us anyway.
That's grace.
The Santa Mentality
Sometimes it's easy for me to fall into a "Santa mentality" in my Christian walk. I begin to see God's blessings to me as rewards for my behavior. I "deserve" a job, a home, a good marriage, well-behaved kids, ministry success, etc.
Scripture does tell us that "a man reaps what he sows" Galatians 6:7 (NIV). So, if we want a good marriage, we should make good choices while we are dating, following God's commands, and then pursuing Christ's design for us within the marriage. The same goes for working hard to learn the skills needed for a good job and many other areas of life.
And yet, we can do everything right and still experience hardship and loss. God never promises us in Scripture that the Christian life will be easy or that the American Dream is somehow a package deal that comes with salvation.
Instead, Christ is frank with us. He says, "I have told you these things, so that in me you may have peace. In this world you will have trouble. But take heart! I have overcome the world" John 16:33 (NIV). Our promise isn't that we'll escape trouble in this life; our promise is that Christ will never abandon us as we go through that trouble.
Receiving God's Grace
Honestly, grace is something I've often struggled to understand. Because I grew up with a Christian mom, going to church, and became a Christian as a young child, I don't really have a pre-Christ memory. While I've been willing to extend grace to others, it's been a struggle to receive grace for my own mistakes and certainly to extend grace to myself.
Yet, when I surveyed God's gifts to me at Thanksgiving this year, I was astounded by God's grace in my life. I married a man whose family tree is simple to chart because people married and stayed married. My family tree is as complicated as they come. It certainly can't be charted in any pre-made family tree book because there are never enough broken branches to chart all the divorces and remarriages. I have an extended family history awash with various addictions and forms of abuse. Statistics say I should have married an alcoholic (or be one myself) and certainly will end up divorced.
And yet, I can thank God for the blessing of my incredible marriage to a Godly man, the gift of my children, who are growing in their faith at a young age, and the opportunity to minister to others. It is not because I deserve any of these things. Like David, I can say that God "lifted me out of the slimy pit, out of the mud and mire; he set my feet on a rock and gave me a firm place to stand. He put a new song in my mouth, a hymn of praise to our God. Many will see and fear the LORD and put their trust in Him" Psalm 40:2-3 (NIV).
The greatest blessings in my life aren't things I've earned. They are truly gifts of grace from a God who rescued me. As James writes, "Every good and perfect gift is from above, coming down from the Father of the heavenly lights, who does not change like shifting shadows" James 1:17 (NIV).
As you're finishing your Christmas shopping this year, wrapping those gifts, and even as you open the presents under the tree, please remember God's gracious gifts to you. Salvation and your life's blessings aren't earned rewards for staying off some magical "naughty list." No one could ever be enough to earn a place on the "nice list." We couldn't be kind enough, patient enough, pretty enough, smart enough, or hard-working enough to deserve what God has given to us, yet He gives it to us anyway.
"It is by grace you have been saved, through faith—and this is not from yourselves, it is the gift of God— not by works, so that no one can boast" Ephesians 2:8-9 (NIV).
Copyright © 2008-2015 Heather King
Read more about the writer: Heather King
---
Reader Comments...
2010-12-01 15:01:50
"I always love your articles Heather. They are very inspiring to me. Thank you."
- Jennifer
---
Post Your Comment...
---