No More Ironing!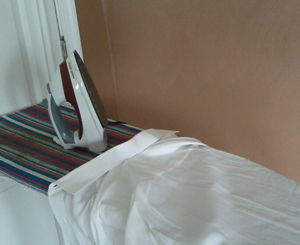 No More Ironing? Almost!
I've discovered a great solution to much of my ironing demands! My wonderful father in law, Dad Newman, told me about this one...
While I do not suggest getting rid of your faithful iron and ironing board quite yet, I do highly suggest purchasing Big Blue. That's my fond nickname for, what I consider, a bottle full of liquid miracle.
It is Downy's Wrinkle Releaser. I found it at Target. With a quick spray and then tug, wrinkles smooth away almost immediately.
I love it. My children love it. I guarantee you'll love it. Look for the blue bottle on shelves near other laundry products, and give your ironing a rest!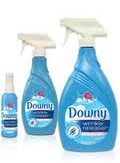 Copyright © 2008-2015 Cynthia Newman
Read more about the writer: Cynthia Newman
---
Post Your Comment...
---