Cover Them With a Blanket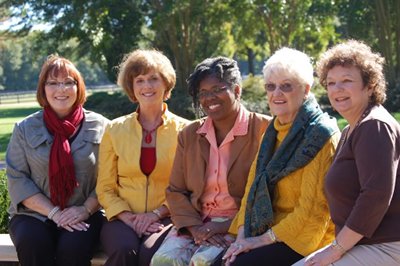 And Noah began to be an husbandman, and he planted a vineyard: And he drank of the wine, and was drunken; and he was uncovered within his tent. And Ham, the father of Canaan, saw the nakedness of his father, and told his two brethren without. And Shem and Japheth took a garment, and laid it upon both their shoulders, and went backward, and covered the nakedness of their father; and their faces were backward, and they saw not their father's nakedness. And Noah awoke from his wine, and knew what his younger son had done unto him. And he said, Cursed be Canaan; a servant of servants shall he be unto his brethren. And he said, Blessed be the LORD God of Shem; and Canaan shall be his servant. God shall enlarge Japheth, and he shall dwell in the tents of Shem; and Canaan shall be his servant (Genesis 9:20-27 KJV),
Last month I wrote an article entitled "What is the Heart Saying." It was a reminder to watch the words of our mouth. We may think we are saying all the right things about a person or situation, but our heart speaks the truth, and our true feelings are exposed.
When we are talking with others, our conversation will veer in different directions. All is well until suddenly a nerve is hit. A topic has been broached that brings up a whole host of feelings on that particular subject. Our mouths are off and running, a flame has been lit and we are fanning the fire with every word we speak.
We easily, without thinking, expose the nakedness of another's sin as we pour out our hurt feelings. We have been wronged, and we want everyone to know it. Little do we consider the fact that perhaps the person we are talking about has repented of their sin and it no longer exists. We have resurrected the sin and exposed its nakedness. We have become a Ham.
There are times when we ask prayer for someone and we divulge too much information. There is no need to go into great detail regarding a situation. If we do, we have presented an opportunity to gossip, for it is so easy to add a juicy tidbit we have heard from others regarding the matter. If what we have heard is not true, we have now slandered the name of the party we originally asked prayer for.
God has much to say regarding slander:
"Whoso privily slandereth his neighbour, him will I cut off" (Psalm 101:5 KJV).
"He that hideth hatred with lying lips, and he that uttereth a slander, is a fool" (Proverbs 10:18 KJV)
When we talk against another, those whom we are speaking with form an opinion of the person spoken about. Your words may cause them to despise that person who has hurt you and are unwilling to forgive them. What we have said has caused another to sin. We must wake up to what we are doing by what we are saying.
We may think we have the best reasons in the world to say and feel as we do. However, we have no excuse. We have God's Word to live by, and He does not condone this kind of behavior. God's Word tells us that we are to love our neighbor as ourselves. We sin when we expose another's sin. We not only expose their nakedness, we have exposed our own.
Rather than berate the individual who continues to wound us by what they say and do, we need to pray for them. We need to ask God for grace to be with that person and feel no animosity toward them. Ask God to reveal to that person how much they are hurting us by their words and actions. Continue to pray for God to bless them. We must ask God to pour love into our heart for them, and express that love toward them, for in due time love will win them over, for God's love conquers all.
Adam and Eve walked with God naked and unashamed. It was after they sinned that they felt a need to cover themselves with fig leaves. God ultimately covered them with the skins of animals. This depicted a blood sacrifice for their sin. Jesus became the ultimate blood sacrifice for the sins of all mankind. When we accept Him as our Savior, our sins are covered by His blood. When the Father looks at us as, He sees us as He did Adam and Eve before they sinned, naked an unashamed. Let us walk in a state of forgiveness by watching what we say, speaking life, and not death, into the lives of others
LET US PRAY
Lord, help us be mindful of our words. May we learn to love those who have hurt us. "This is my commandment, That ye love one another, as I have loved you" (John 15:12-17). Help us, Lord, to forgive them also. "For if ye forgive men their trespasses, your heavenly Father will also forgive you, But if ye forgive not men their trespasses, neither will your Father forgive your trespasses" (Matthew 6:14-15 KJV).
"Then came Peter to him, and said, Lord, how oft shall my brother sin against me, and I forgive him? till seven times? Jesus saith unto him, I say not unto thee, Until seven times: but, Until seventy times seven" (Matthew 18:21-22 KJV).
By Your grace I know we will be able to extend love and forgiveness to all who have hurt us. Father, we also ask Your forgiveness for the sins we have committed against them. I pray those we have spoken against will forgive us also.
Thank You, Lord. AMEN
Copyright © 2008-2015 Sylvia Hensel
Read more about the writer: Sylvia Hensel
---
Post Your Comment...
---