The Great Exchange
Sometimes it takes a long time to let go of something in our life that we just don't understand, nevertheless it still needs to be released into God's hands. We hang on for whatever reason. When we continue to trust God and allow the Holy Spirit to lead us into all truth, God is faithful to see us through.
This precious Word from Jesus came to me during a personal time of great praise and thanksgiving unto the Lord. It was confirmation of a tremendous breakthrough I experienced from the bondage of condemnation. Jesus miraculously healed my heart from my shattered dreams and brokenness of the past as His Holy Spirit overtook me with His joy.
This is what I recorded in my journal. Be blessed by it because God is no respecter of persons. He loves you just the same as He loves Jesus and Me!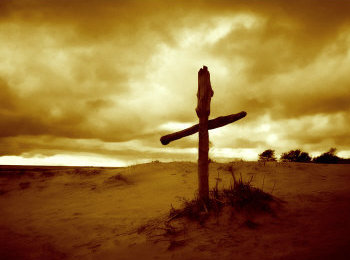 The Great Exchange
"My Daughter,
I have always loved you with an everlasting love. It pleases your Father's heart when your eyes are opened and the cloudiness moves away so you can see and receive the truth about My love for you.
When the heart is condemned the eyes of the soul are clouded and cannot see the perfection of your spirit and the new creation I made you when you accepted Me as your personal Lord and Savior.
It is always My plan, will, and desire for all my children to see themselves rightly though My eyes. That is to say that because of the blood of Jesus, My holy righteous sinless Son and sacrificial lamb offering of God, those who accept My Lamb, the truth of God, become My righteousness through that blood exchange.
I have made them My righteousness, therefore they have right standing in Me as if they never sinned or were condemned, because I declared and judged them not guilty under the precious blood of My own body flowing through My own Son and sealed by My own Holy Spirit.
This truly was the "Great Exchange" of all time. Because of this exchange you are divinely empowered, equipped, and anointed to live the life I created you to live. You are well able to live your life as sons and daughters and joint heirs of the King and Creator of the universe.
I have called you by name. I have called you to walk in intimate fellowship and unity with the Holy Trinity. My blood cleanses and washes everything that is not of Me. It washes away the dregs of sin and sin-consciousness so you can remain free and walk in the spirit.
In Christ I have positioned and seated you in heavenly places at My right hand where I willed for you to rule and reign with Me. As you believe and stay focused on your rightful position of honor, authority, and delegation from Me, you will do mighty exploits, and My Kingdom will be established on earth as it is in heaven.
Hold your gaze on Jesus, not on yourself or your own doings and plans. Die to your self and your own thoughts, ways, and ambitions. Allow Christ to live through you for My maximum glory. As I am exalted and lifted up I will draw all men unto Myself and you will I exalt in the process.
It is a glorious walk of faith in the spirit when you see it through My eyes and act on what you see Me doing and saying, just like Jesus. I made you in Our image so it is possible and doable to walk with and like Us.
Keep your eyes on Jesus, the author and finisher of your faith and you will truly run a glorious race and finish well by My Spirit, not by your own power or might.
Remain with and follow Me and you will see and prove it is well with your soul, because I do not or cannot lie. I do not lead you astray. I Am the way and the truth and the life. John 14:6.
Be made content, whole, and fully satisfied in Me because that's the way I called it to be. What I called is how it is, so settle that in your heart and be as I say! As I Am so are you in this world.
Follow Me for I have given you the keys of the Kingdom. Spend eternity with Me seeing all the vast treasure and secrets those keys will unlock and be revealed to you by My Spirit. I did it just for you because I love you and made you for Myself and My pleasure. You are My prized possession. Come and know Me fully as you are known. It is good!"
My Prayer
Father God, I thank You for giving us all things that pertain to life and godliness. By your grace and Your Spirit help each one of us to open our eyes of understanding to Your ever increasing revelation so we can live in the fullness of Your glory and perfect will for our lives, in the name of Jesus. Amen
Copyright © 2008-2015 Nancy Slocum
Read more about the writer: Nancy Slocum
---
Post Your Comment...
---