A Text Message From God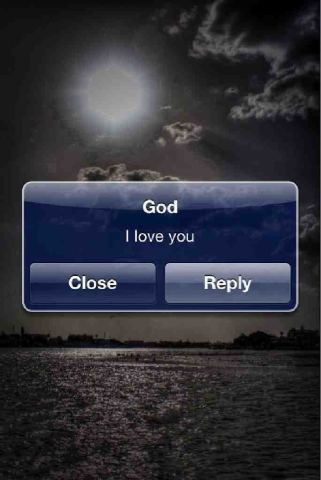 Have you ever been blown away by the activity of God? Or have you been shocked by His bold presence? Perhaps you've spent time in worship and found yourself in awe of the way in which He showed up. Or maybe you've offered Him a shaky, limited-faith prayer and He answered it immediately. I'll always treasure the day that God chose to communicate with me via text message…now that was a surprise!
I was having a "blah" day. I had just dropped my daughter off at school, my son was fussing in the backseat, and the weather was gray and drizzling. I glanced at myself in the rearview mirror of our minivan and a tired, aging mom looked back at me. A longing rose up in me that I hadn't felt in years, and I had the perfect word to express my feeling: I wanted to be exquisite. I had recently read the book, Captivating by Stasi and John Eldredge, and I learned it is normal to want to be God's beautiful treasure. The Lord created women to bring beauty to their surroundings, and it is natural that we have a desire to do so.
"Lord," I whined as I glanced at myself again. "I just want to be exquisite to You, I want to feel exquisite." I pictured myself on the balcony of an ancient castle, hair blowing in the wind as God's glory revealed itself in a sunset over the ocean. I quickly shook the thought away and laughed at my childishness. I was too old to dream like that. Besides, the word "exquisite" was old anyway. It was never used in conversation anymore, and I doubted that young people had ever heard it! I laughed hollowly at my silliness as I pulled the van up to our house.
I had just brought my son inside the house and closed the door when my phone alarm indicated that I had a text message. I retrieved the phone from my purse and saw that the message was from my cousin, Amy. Amy and I are very close and we love to talk about "God stuff." She is nine years younger than me; she's a fellow writer, and such an encourager to my faith. I was happy to see that she had texted. I clicked the tiny envelope icon and could not believe my eyes. The text said, "Hey, Rhems, God wants you to know that He thinks you're exquisite." I am not a person who sobs easily, but this one got me. Not only had the Lord assured me of the very thing I longed for- to be beautiful to Him- He also cared enough to speak to me in the minute detail, assuring me that He was directly communicating to me!
I immediately called Amy and told her how the Lord had directed her to write the very text message that I so desperately needed in that moment. She cried at the goodness of God to speak to me and to use her in such a literal way. He managed to bless us both beyond measure in that simple line of text.
If you happen to be burned out, if you're not getting any younger, and if you need encouragement, please consider some face-time with the Lord. He wants to reassure you of your value and beauty, just as He did for me. A few minutes in His presence can change your day or even your life! Be assured that He will speak to you in the way that you need so that you can know without a doubt that it is truly He who is speaking.
Recall Thomas, the disciple who declared he could not believe that the Lord was resurrected until he touched His scars. Did Jesus say, "Well, that's too bad. By now he should have the faith to know better."? No! The Lord graciously met Thomas where he was. The same is true today. When we lack what we "should" have, He is ever gracious to us.
Lord, I thank You for the women who have taken the time to read this article. You see the nourishment that their souls need. I ask that You will meet them in a clear, bold way as they press in to connect with You. Surprise them with the tiny details, and show them that You see all and you want the very best for them. Show them that they are beautiful treasures, bought for a price and placed here for a purpose! May they come to a greater knowledge of Your great love.
In Jesus' Name, Amen.
For further reading, check out Stasi Eldredge's book, Captivating, It is a great source for both women and men, and it promises to liberate your soul and speak to the dream inside you.
Copyright © 2008-2015 Rhema Peet
Read more about the writer: Rhema Peet
---
Post Your Comment...
---