<Back to Friends
Rhema Peet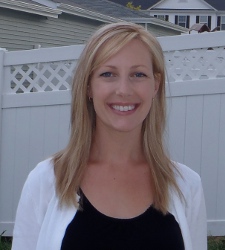 Rhema Peet and her family moved to Boise, Idaho in the fall of 2013 with the intention to plant roots. It was a tough decision! Her husband, Casey, had been in the military for nearly a decade, and that lifestyle was all the family had known. After seeking God's direction, the Peets left Maryland—church family, school friends, rolling farmlands, humidity and all—and embarked on a journey to the high desert without a job lined up.
Their faithful God moved quickly and provided a new career for Casey and a home for the family! God also led them to a powerful "kingdom" church…a place where people go to press in and encounter the Lord!
Now Rhema and Casey are excited to see what God will do as they align themselves with fellow believers in God's transformational, healing power…a gift for all who ask. Rhema particularly gets no greater joy than when she witnesses someone's surprise at the Holy Spirit's intentionality and sweetness!
Rhema keeps the Peet house afloat while raising her three children: Gwen, Jack, and Nora. She's thrown in the towel when it comes to perfectionism and she's on a daily quest to lay all control at the feet of Jesus. Rhema pays attention to the voice of God through dreams, scripture, pictures and even nature, because she has found that He speaks to His children constantly! She loves to read and write in her spare time, and she hopes to help women find freedom in Christ through prayer ministry and writing in the near future.
| | |
| --- | --- |
| Articles by this writer: | Recipes by this Writer: |
| | |
<Back to Friends