Movie Review: The Trail
Imagine yourself in the middle of nowhere, widowed, with only the clothes on your back and a box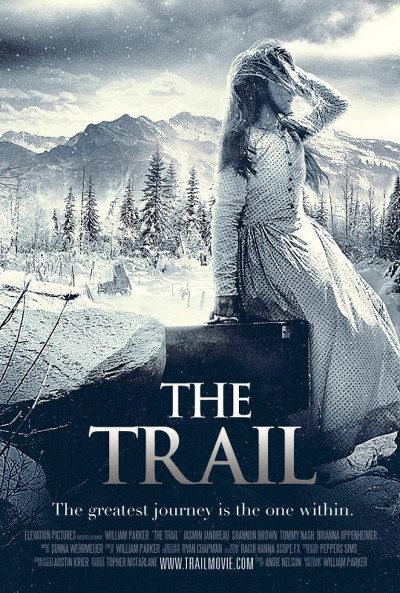 containing your wedding dress and Bible. This is Amelia's story—a young newlywed who reluctantly agrees to travel west with her husband on the Oregon Trail. Amelia has "religion," but anything she knows of God is shaken when her husband is killed and she is left to die, or fight to survive.
Amelia decides to walk along the trail, hoping to find a town. She has no food or water, but God provides miracles along her journey and she manages to stay alive. As winter sets in, Amelia happens upon a young Indian boy who doesn't speak English. He becomes her companion, and eventually her source of comfort and reason to continue on.
"The Trail" is full of analogies of the Christian walk. Amelia has an epiphany toward the end of the film that losing everything was a gift, because in the emptiness she found God. The underlying theme of perseverance is powerful and relatable. Amelia's story is a faith walk, and a test to see if God truly will provide. A final miracle (I'll leave it a surprise) occurs in the last scene, and it will leave you in tears!
"The Trail" is encouraging for adults and would be excellent to watch and discuss with mature children. I allowed my seven-year-old daughter to watch this film, but I asked her to close her eyes during two scenes in which Amelia encounters people who had frozen to death along the trail. Amelia's husband is killed off screen, but the suggestion could scare young children. During a flashback, Amelia and a friend play a fortune telling game by turning their empty coffee cups upside down to see what shape the drops make. Amelia's coffee reminds her of her fear of the woods. This could be a great talking point with older children, to remind them that turning our eyes away from God will quickly lead to fear.
"The Trail" is a low budget film, but the acting is very good and the story draws you in. It is now available to stream on Netflix. I believe the message is of great value and I hope you enjoy!
Copyright © 2008-2015 Rhema Peet
Read more about the writer: Rhema Peet
---
Post Your Comment...
---