Spring Cleaning for the Heart
Spring is here! It's the time when we open the windows, plant gardens, and sweep the dust out from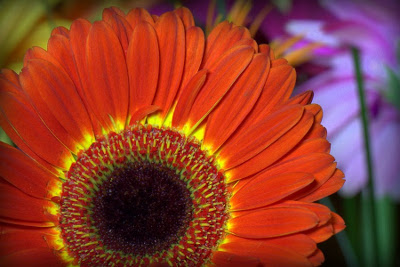 the dark areas of our homes. What a wonderful lift this brings to our lives! This year a question popped into my mind: What would happen if I "spring cleaned" my heart? As I pondered this I felt sure such care would greatly benefit weary, winter-worn hearts.
What would a heart spring clean look like? I broke it down into a few categories. Just like our homes, our hearts could use purity, fresh air, and newness.
Purity. Is the thought of a heart cleanse scary to you? It doesn't have to be. We are actually incapable of purifying our own hearts. In fact, we don't even know our hearts! Jeremiah 17:9 says "The heart is deceitful above all things, and desperately wicked; who can know it?" But God searches our hearts (Romans 8:27). So, we don't even fully know what is going on in our own hearts. Admitting that we don't know our hearts is the Step 1 in the heart cleanse.
Step 2 of the heart cleanse is telling God that we cannot fix ourselves. We are incapable of purifying our hearts. Proverbs 20:9 says, "Who can say, 'I have kept my heart pure, I am clean and without sin?'" We cannot decide to have a pure heart. We can't take a spiritual Mr. Clean Magic Eraser and scrub the dirt off.
With our humble, open posture, we now wait in the Lord's presence. In this sweet time, we allow Him to show us the areas of our hearts that He needs to cleanse. Only He can cleanse our hearts, but we can align ourselves with His direction. This might be a time when He asks you to forgive someone. Perhaps He wants you to release your control or fear to Him. It would be advantageous to journal what the Lord shows you about your heart. Remember, this is not about earning anything; it's a time to allow the Lord to do spiritual cleaning inside. He will invite you to a new season of walking in purity. Hebrews 10:22 says, "Let us draw near to God with a sincere heart and with the full assurance that faith brings, having our hearts sprinkled to cleanse us from a guilty conscience." For Step 3, let's allow the Lord to clean our hearts as only He can. The freedom that follows will be so sweet.
Fresh Air. I am a nature person. It is so easy for me to see and hear God when I marvel at His creation. I believe fresh air is as critical for the heart as it is for the body. Romans 1:20 says, "For since the creation of the world God's invisible qualities—his eternal power and divine nature—have been clearly seen, being understood from what has been made, so that people are without excuse." I see this verse as an invitation to explore. Oh how we all long for God's glory! In His goodness, He has allowed us to have glimpses of His glory here on earth. One avenue to glory is through the splendor of "what has been made." In Psalm 19:1 we read, 'The heavens declare the glory of God; the skies proclaim the work of his hands."
So what is your challenge in this category? I encourage you to find solitude in nature, letting your heart receive fresh air from God. Make the effort to take a walk, drive to the coast, stroll through a garden. Watch the sunset fade and the stars pop, and be still with God. Your heart will revel in the fresh air.
Newness of life. God is an expert at making things new. It is so important to remember this when we become locked into our comfort zones. For many of us, new equates to scary. Truthfully, we need new things to keep our hearts healthy. If we are not open to new things, we are not able to hope. Proverbs 13:12 says, "Hope deferred makes the heart sick, but a longing fulfilled is a tree of life."
The first step toward newness may require sitting with God, sharing our fears, and listening to what He has to say. Journaling is important here. Once we are at a place of willingness, we should allow the Spirit to lead us into newness.
What will it look like? The answers may vary greatly. We might try small things, such as learn to bake or garden. We may volunteer at a school. Perhaps it's time to make a big move. Or start that book or song you've been meaning to write?
Newness rejuvenates the heart and draws us toward our calling. What the Lord asks us to do should invigorate us and energize us, not weigh us down. Be encouraged by 2 Corinthians 5:17, "Therefore, if anyone is in Christ, the new creation has come: The old has gone, the new is here!" This is your new day. "He who was seated on the throne said, "I am making everything new!" (Revelation 21:5). I pray that you find newness in your heart in this season.
(Scripture passages are from the NIV.)
*Photography by David Sullivan (http://www.ciophoto.com)
Copyright © 2008-2015 Rhema Peet
Read more about the writer: Rhema Peet
---
Post Your Comment...
---