Would I Have the Courage to Stand?
Watching the news these days can be terrifying. It's hard to bear the tragedy of world events. People groups are being rounded up and massacred, and the lucky ones flee for their lives, perhaps to die of starvation. It is especially gut-wrenching to watch the plight of the Christians-- our brothers and sisters.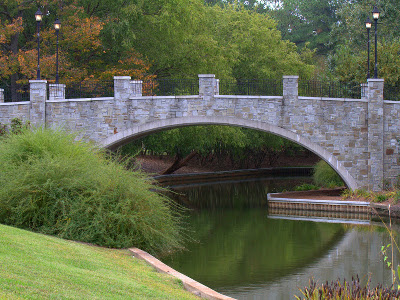 Stories emerge of parents losing children, children becoming orphans, families losing their beloved homes, churches being bombed, and innocents being shot during family bible readings. These precious people do not renounce the one true God though their lives depend on it. I think of Saeed Abedini, the American citizen imprisoned by the Iranian government for over two years now for simply being a Christian. Saeed's faith is unwavering and he relies on God for his every breath. He preaches the gospel to his fellow prisoners and guards, and many of them have received Christ as their Lord and Savior.
This kind of courage astounds me. What would it be like to live in a region where the enemy is close? How do mothers sleep at night when their babies are in peril? And now for the riskiest question: if it were me, would I stand, or cower? Or even worse, would I renounce my faith?
I have always been jumpy. If a bee flies near me, I freak out. I avoid pain at all cost and I err on the side of caution. I am a typical, sheltered American—and don't get me wrong, I am grateful for my freedom and protection. But I feel I must examine myself in light of world events. I am not saying that I believe America will look like the Middle East any time soon, but a part of me needs to KNOW that I would have the courage to stand for my faith.
Based on my personality I would not have the courage. I hate bugs, traffic makes me tense, I monitor my kids safety at all times, and I leave little to chance. At times, I can't handle a news story so I close the laptop. The very thought of the enemy coming into my home and threatening my family's lives makes my heart pound and tears fill my eyes. The issue nags me and I can't leave the question unanswered: what would I do if faced with persecution for my faith?
I sat down with my husband one evening to confess my fear to him, that if faced with death I wouldn't have what it takes to stand firm. He reminded me of a scripture that I had memorized as a young girl: "For the Spirit God gave us does not make us timid, but gives us power, love and self-discipline." 2 Timothy 1:7 (NIV). Have you ever had a moment where you just say, "duh?" I know that truth. The spirit of fear is not from God, and it is not part of the real me. The reason that all believers are equipped with this spirit is because God does not leave us unprepared. He calls us to follow Him and abandon all else, to consider suffering as "pure joy," and to expect persecution. The beauty is, we don't have to rely on a flimsy spirit of fear. He has promised us His power. His love. Our minds will NOT be shaken and forced to concede that someone else is god. I know God is love—I have read it and experienced it firsthand. I know Him. Therefore, I trust Him to help me live from the Spirit He has given me.
My husband also asked me to watch a video sermon by Walid Shoebat, a former Muslim who found Christ and now boldly teaches the truth about Islam. Shoebat declares that there are no cowards in the kingdom of God. Our souls belong to Jesus, and we will never say that anyone else is god. His words roused me and I felt strength rise up deep within.
I believe that God knows my weaknesses and He has made provision for me. I can acknowledge that I am not the warrior type. He has provided His Word to guide me though, and I can meditate on the truth. Maybe I am nervous and cautious, but the truth is that God has given me a spirit of power, love and self-discipline. His spirit will help me. I belong to Him. No one can rob me of this!
Prayer: "Father, thank You for loving me and for providing for me in every perfect way. I know You see my weaknesses, and I pray that You will strengthen me and give me courage to become more like You. I confess that I cannot do anything through my power, but I can do all things through You. I give You my life, my future, and my resolve. I pray that in my darkest hour I would praise Your name. Thank You that nothing can rob me of my identity: Your daughter.
I also lift up my brothers and sisters who suffer for Your sake. Please guide them, protect them, give them your peace and grace despite the most difficult circumstances. I pray that they would find shelter in your heart, Lord. Remember Your mercy in a troubled time. Move the body of Christ to be Your hands and feet.
In Jesus' Name, Amen."
Copyright © 2008-2015 Rhema Peet
Read more about the writer: Rhema Peet
---
Post Your Comment...
---