< Back to Kitchen Keeper Recipes
Delicious Zucchini Dish
Our family planted a garden this year, and my goal is to use as many veggies as possible without wasting. I know that we will harvest numerous zucchini and squash through the fall. This recipe is so easy and tasty and is a great way to use several zucchini and squash at once! Enjoy those veggies!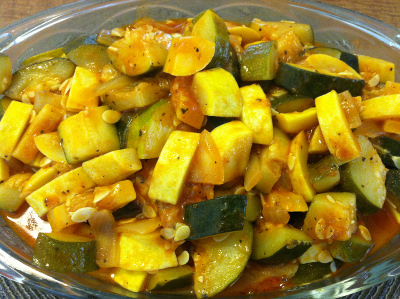 Ingredients:
3 cloves garlic, chopped
2T extra virgin olive oil
3 large zucchini, chopped into bite sized chunks (or substitute 2 squash for one zucchini)
2/3 large white onion, chopped
1 can tomato sauce
½ C balsamic vinegar
pinch dried oregano
1/2 tsp salt and dash of pepper
Directions:
Sauté garlic in olive oil for 2-3 minutes (do not burn).
Add onion, zucchini, tomato sauce, balsamic vinegar, and spices.
Simmer approximately 20 minutes until vegetables are tender.
Enjoy!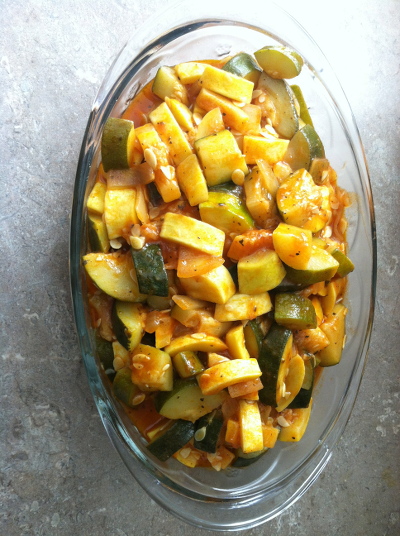 Copyright © 2008-2015 Rhema Peet
Read more about the writer: Rhema Peet
---
Post Your Comment...
---