Light Bearers Arise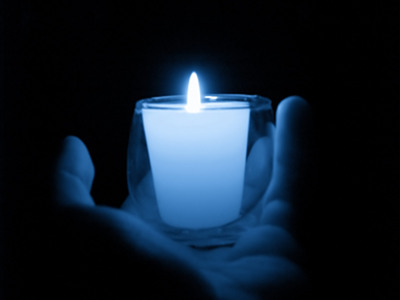 For two nights in a row, the same image appeared in my sleep. I saw numerous thin bright white bands of light, each about two to three feet long. I also heard these words in my spirit, "spheres of influence." It finally dawned on me that I had better sit up with my pen and pad and allow God to tell me about them.
His message for us was to be the light somebody needs so they can find their way in the dark. He was particularly communicating how He wants to bridge the gap between the different generations so we can make a difference for His glory. He's calling all of us to work together.
You are the light of the world. A city built on a hill cannot be hid. No one after lighting a lamp puts it under the bushel basket, but on the lampstand, and it gives light to all in the house. In the same way, let your light shine before others, so that they may see your good works and give glory to your Father in heaven. Mathew 5:13-16 NIV
Light Bearers Arise--The message God gave me

Spheres of influence. Spheres of influence. You are discerning right. I will have a people intersecting every sphere of influence. What you are seeing are bands of light. Instead of dots of light there are bands – ever widening bands of light that are made up of connected dots. Each dot represents one of My own, plugged into My power source – The Kingdom Covenant.
Each light band is like a light saber piercing the dark, bringing revelation into a sphere of influence. Each one of My own covenant children having multiple spheres of influence wherever they go. In their families, marketplace, schools, neighborhoods, in their travel, in the workplace, wherever their foot touches they bring the light of My revelation.
These bands of light will crisscross the globe and intersect with other bands of light to bring revelation to neighborhoods, cities, nations, and countries. Combined they will form a power grid that will illuminate whole regions as I join My body together. Each band of light is powerful in itself because it's powered by Me, the source of light. When the bands connect with other bands of light the power and revelation are multiplied exponentially.
I am speeding things up. I am intensifying the light because there is gross darkness out there in the hearts of man. Hopelessness and despair are great in these last days for people who do not know Me and therefore, have no revelation. Fear not, for My grace abounds.
I am making Myself known and you, My precious people, are My chosen vessels to carry the light of revelation of Jesus Christ, the hope of glory.
When My army arises and takes its stand, and when all the bands of influence join together, it will be likened to a cosmic fireworks display. Make no mistake – the fire is comin, for I am a holy God and I will have a holy people consecrated unto Me. I will have a standard that sets My people apart.
I am depositing My eternal flame in the hearts of a younger generation. I came at Pentecost to ignite My people and I am coming now to ignite the youth who will carry My standard in these days and the days to come.
These ones are looking for something or someone to sell out to. They are looking for truth. The pain and confusion and deception are so great. The hunger is fierce for truth – for the "real deal." The younger generation has been handed a bad deal. The curse does not come causeless. The sins of the fathers are being passed down from generation to generation.
They are looking for a "new deal" which is the "ideal" which is only found in Me. It's time. It's time for them to sell out to Me, the light of the world. I am the life and the light. I am the life and the resurrection they are looking for.
It's time they are presented with a new standard – My standard that is tried and true. It's time they know that I already redeemed them from the curse. It's time to set the captives free.
A holy fire of My purification is coming, the likes of which this earth has not seen before. It's a beautiful move of My Spirit. One encounter with Me… one moment in My presence…one moment in the presence of My goodness will lead a man, woman, or child, to repentance. One moment in the presence of the Most High God will change a life forever.
Dare to bare the light in a darkened world and watch Me do the rest. I honor every bearer of the light who is not ashamed of Me. Carry on with My full blessings and love and gratitude.
Your King and Seal
My Prayer For You
Father God, may we humble ourselves under Your mighty right hand and submit to your perfect will. May each generation do their part so You can use them to bring countless multitudes unto salvation in Jesus name. Amen.
I cordially invite you to visit my blog, "God Whispers," at: www.Nancy777.com. Please feel free to comment and share this link with your friends. I pray you will be blessed.
Copyright © 2008-2015 Nancy Slocum
Read more about the writer: Nancy Slocum
---
Post Your Comment...
---