< Back to Poems & Creative Writings
My Life in Christ
I was sound asleep one night when I heard these words: "Repeat after Me." I knew it was the Lord. He wanted my
attention, so I sat up to record His words to me. They would serve me well in the days ahead if I would get them rooted deep down in my spirit. He wanted me to be prepared, strong and ready to stand and speak them out loud, particularly when the thief comes to kill, steal and destroy God's people.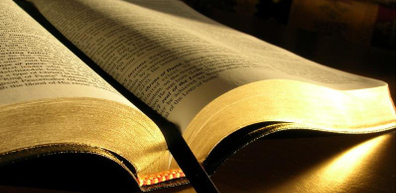 Be blessed and edified as you, likewise, declare this prophetic word over yourself.
My Life in Christ
I am in God's hands. He is the Lord of my life and He's Lord over all. Therefore, I banish worry, anxiety, fear, doubt and unbelief from my life. It has no say so in my life.
The Word of God is my everyday, every hour, every moment, final and preeminent authority. I am what the Word says I am. I do what the Word says I can do and I have what the Word says I have.
The Lord is the strength of my life as well as my peace, joy, and provision. I have been made the righteousness of God in Christ. I have the mind and wisdom of Christ and He orders my steps according to His will and good pleasure. I am quick to follow by the power of His Holy Spirit.
God's Holy Spirit reigns in me. The fullness of the godhead bodily reigns in me. The same Holy Spirit that raised Jesus from the dead lives in me and is operating in me. I have complete access to God's resurrection power living inside of me. I draw upon it by faith and access it by the power and authority of my words. All things are possible with God and I can do all things through Christ which strengthens me.
This life I live, I live through Christ. I'm dead to sin and to the voice and lies of the enemy. They have no sway or validity in my life. I hear and obey the voice of God and I am following His perfect plan for my life step by step. When I miss His voice of direction I repent and get back on track. I am quick to obey because God knows best and desires the best for me.
I have the boldness of the Lion of Judah and am as gentle as a dove. I walk every moment in God's supernatural grace, mercy and favor. I have the heart and eyes of the Father and I'm a true reflection of Him in this world even though I'm not of this world. I am a citizen of heaven and an ambassador of Christ in this earth doing the will of the Father. I only say what I hear Him saying from His Word and I only do what I see Him doing.
I walk by faith and not by sight. When I lay hands on the sick they recover. I proclaim liberty to the captives. I cast out demons and I have resurrection power available to me to raise the dead.
I am rooted and grounded in love and nothing in heaven or earth can separate me from the love of God. I am more than a conqueror in Christ Jesus. The life I lead is hidden in Christ, for I was bought with a price, and it is not I but Christ Who lives in me to the glory of God. His plan and purpose for my life is unfolding day by day and I rejoice in the Lord always. I continually give thanks, honor, and glory to the Lord for He alone is worthy. I bless the Lord with all that is within me and my life is a reflection of the love of God. His love never fails.
I love my life in Christ and I say, 'Come, Lord Jesus. Have Your perfect way in me. I surrender all to You. I am a new creation in Christ and everyday is new and full of Your grace and mercy. May my life be a pleasing sacrifice unto You. Be glorified in and through me, in Jesus' holy name. Amen.
Copyright © 2008-2015 Nancy Slocum
Read more about the writer: Nancy Slocum
---
Post Your Comment...
---