< Back to Poems & Creative Writings
Ride with Jesus
Note from Writer:
This word from the Lord came to me early in the morning in my sleep. It took me by surprise as I had many things on my mind I was trying to sort through and figure out. God always knows just what we need. I trust His word to me is one that will bless you also in the affairs of your life.
Stop trying to figure everything out in your own head and trust and obey Me. Listen more. If there's any figuring to do keep your eyes on the figure of Jesus, your good Shepherd. He will lead and instruct you where to go and what to do, and I will empower you and do the work through you because we are one.
Never forget it is by the power of My Holy Spirit you will do any great works and not by your power or might or by trying to figure things out, lest you should boast. It's all of Me.
Flow with Me. Partner with Me and experience My ease, peace, and joy in doing things. Picture riding a tandem bike with Me, your Master. Let Me take the handle bars in the front seat and you come along for the ride of your life! It is exhilarating with Me at the helm, because I am the one with all the power.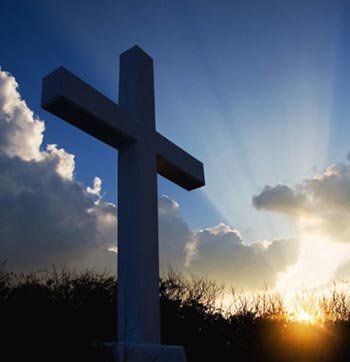 Purpose now in your heart to ride along with Me to experience new life in the Spirit in My resurrection power. Yes you will have to peddle to stay in the race of life. That is your part, your corresponding act of faith, simply to trust and obey Me.
Go where I lead you. Do what I instruct you to do or lead you to do, knowing I am always with you because I promised I would never leave or forsake you.
I will bring you to the finish line in heaven where you will hear Me say, "Well done, thou good and faithful servant." What I will consider "well done" are not all your good works, although they are important. What I will consider "well done" was that you kept your eyes on Jesus and trusted and obeyed Me and I did it all through you, because you absolutely could not do it on your own and you knew it!
The Christian walk of faith is impossible without Me at the center of it all. In Me you can be and do everything I've called you to be and do. I've spoken it out already and it is finished. I have supplied and empowered everything that is needed for the journey. You have Me in you – the Creator, power and source of all life!
Now – and faith is always now – it is up to you to simply experience the fullness of "the ride" of faith with Me. And by the way, the finish line at heaven's gate is really just the beginning in your glorified body and eternal state of being with Me. And that's the whole point. I created you for Myself and for intimate relationship with Me all the days of your life because I love you so.
Come and really "be" with Me. Keep peddling by faith and experience My joy and pleasure in you and My absolute love for you. This is what covenant is all about. I am forever yours and you are forever Mine. Come and partake of My kingdom and power on earth as it is in heaven. I'm bringing you back to rule and reign with Me in kingdom power and authority, as it was in the beginning.
Only believe, trust and obey Me. All is well in My kingdom. I promise. Now – let's go! Be with Me all the way. I love you with an everlasting love.
Your forever Bon Daddy
(This is an enduring name for my loving heavenly Father!)
Copyright © 2008-2015 Nancy Slocum
Read more about the writer: Nancy Slocum
---
Post Your Comment...
---