Waiting for the Right Moment
A dire situation arose and she had to address it with her husband. How to approach it? What to say? Only the Lord God could give guidance for this critical agenda, and she sought Him for three days before she spoke. Going to him about the matter was one of the hardest things she had ever done. At the moment when it seemed right to reveal her heart, something inside her said, "Wait." Now that she had his attention, she could only extend grace and ask for another meeting. Her husband was ready again the next day to hear his wife's request. That is when she knew it was the right time to speak. Her people were facing death, and there was nothing they could do about it. Haman plotted their demise out of a thirst for revenge. Only her husband, the king, could rescue the Jews and rescue her, Esther, the Queen of Persia .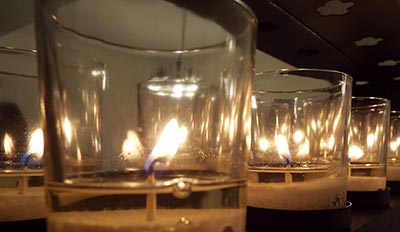 The Old Testament records the fascinating story of Esther. We look to its passages for examples of courage, integrity, faith and unity. But to consider the text as a model for communication in marriage may require a bit of convincing on your part.
Like Esther experienced, there are times when we, too, must deal with deeply rooted emotions. It is common for all of us to feel hurt or anger while we work through situations concerning our loved ones. What we can glean from Esther is the wonderful understanding of how to filter those emotions through prayer with the Father in heaven. Doing so gives us the divine ability to stay in step with the Holy Spirit's leading. It gives us greater peace to first acknowledge that God alone is on the eternal throne, and none of this catches Him by surprise. We simply have to be obedient to His Word and not allow the emotions to take over. Therefore, when it does come time to address the need with our spouse, we avoid irrational conversations.
After a week of carrying around my poorly hidden hurt, my husband asked the dreaded question, "What's wrong?" Oh, I had an answer at the ready. I was mad and hurt, and I wanted him to know about it. Yet, I hesitated before spewing my emotionally charged accusations. Something frightening was about to happen, and I couldn't put my finger on it. It seemed as though there was a horrific stirring in the atmosphere surrounding me. In fear, I grabbed my Bible and ran out of the room.
On my knees before the Father, I told Him that His guidance was absolutely essential in that moment. "I don't know what is about to happen," I said. I asked for revelation to come as soon as I opened His Word. At that moment, my eyes went directly to the conversation between God and Cain, except this time I read, "Renee, sin is crouching at your door; it desires to have you, but you must master it" (adapted from Genesis 4:7, NIV). It was in that moment that I poured my heart out to the Father. I confessed my own wrongdoing and left the unresolved issue in His trustworthy hands. What He gave me in exchange was immediate and all-surpassing peace.
Have you experienced the Lord's divine interception prior to a devastating conversation riddled with unfiltered emotions and accusations? It is a thing of wonder! I learned that the Lord's command to wait does not mean the matter will be swept under the rug and forgotten. No, the Father does not treat our hearts lightly by disregarding the things that concern us. When He says, "Wait," He is simply saying that there is a more opportune time for the conversation to occur. Jon and I experienced that moment further down the road than I would have anticipated, but the reward was a tender conversation full of brokenness and forgiveness. I am thankful to God for giving us an avenue of restoration void of angry voices and bitter hearts.
A well-known author and speaker shared a vision of demons waiting on surfboards and looking over their shoulders. However, these demons were not watching for on-coming waves; they were waiting for our destructive words. Our mouths have the ability to give demon power to usher in devastation. Words laced with hurt and anger are especially ripe for demonic activity.
None of us want to partner with spiritual forces of evil, so our first line of defense is to cooperate with the Holy Spirit's working in us to manifest self-control. When the emotionally charged issues arise, we will follow Esther's lead and seek the Lord's counsel. We will enjoy His peace and trust in His ability to work behind the scenes to bring a resolution to the dilemma. When He says, "Wait," we will wait. When the Father makes clear that now is the time to speak, we will engage in communication with our spouse that is certain to build one another up in the love and knowledge of Christ.
Copyright © 2008-2015 Renee Beamer
Read more about the writer: Renee Beamer
---
Post Your Comment...
---