The Equation of Oneness
Lately in my intimate times with Jesus, God has clearly impressed upon me He is calling believers to a higher place in Him. It is a "Call to Unity." This is a place we as a body have not yet experienced in fullness and power.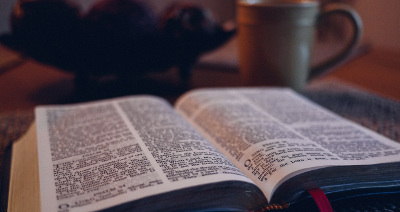 This call to the body has made me think about what unity in Christ really means and looks like. While journaling the Lord reminded me how His agape love working through others I didn't even know led to the watershed experience of my salvation!
He then whispered, "Think in those terms of agape love! Then flow in it to bless others as you walk intimately with Me! This agape love is the major key to My kingdom because it's all about My heart, nature and character. I Am Love and I give in extreme measures. Love never fails and it conquers all!
"My perfect unfailing everlasting love is what caused Me to send My only begotten Son to earth and to the cross to demonstrate My agape love in all of its power and glory so others would pick up their cross and follow Me to make fishers of men for the purpose of glorifying Me and expanding My kingdom on earth as it is in heaven.
Jesus is My way of agape love in this lost and perverse sin-sick world. When My body of Jesus lovers and Jesus followers truly start walking in unity with and like Me and with each other is when I will command My blessing upon them!"
Wow! This got me to thinking how unity is Christ's miracle of oneness. Jesus and the Father are one and share the same power, plan and purpose which is to glorify God.
I believe it all begins with prayer. That's the secret! Jesus was intimate and one with the Father because He prayed. He knew how to talk to, listen to and obey God. He only did and said what the Father did. When Jesus prayed things happened, including miracles. We must do likewise.
Jesus prayed this prayer for all believers, "I do not pray for these alone, but also for those who will believe in Me through their word; that they all may be one, as You, Father, are in Me, and I in You; that they also may be one in Us, that the world may believe that You sent Me. And the glory which You gave Me I have given them, that they may be one just as We are one: I in them, and You in Me; that they may be made perfect in one, and that the world may know that You have sent Me, and have loved them as You have loved Me." John 17:20-23.
There is power in the equation of oneness. It is profound. We are united in and through Christ and it is a miracle of the indwelling Christ. Being one with Jesus, ourselves and others equals oneness. This unity will draw all men to Christ to the glory of God the Father.
When we move "as one" we and the unbelieving world will literally see the kingdom come on earth as it is in heaven. How grand and exciting it is that we get to be part of it in Jesus' name!
Copyright © 2008-2015 Nancy Slocum
Read more about the writer: Nancy Slocum
---
Post Your Comment...
---