How Do I Teach Character-Building Skills to My Children?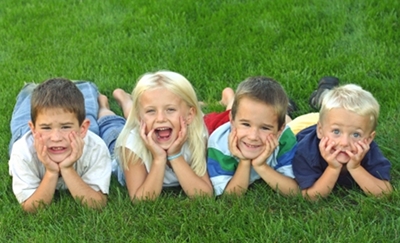 One of the most important things we can do as parents is help our children learn character-building skills. This might seem like an overwhelming task at first, but making a list of the character goals we have for our children will help.
When I was first introduced to the concept of homeschooling, I was advised to write down the goals I desired each of my children to achieve by the time they reached the age of eighteen. In addition to academic, spiritual, and physical goals, I included character goals and value/virtue objectives on the list. These internal characteristics "make people tick" and build their reputations. A lot of thought went into this step because it was important to me.
One place to find a list of important character goals is the Boy Scout Law. As Christian parents, it's also important to emphasis the biblical Fruits of the Spirit found in the sixth chapter of Ephesians.
The Importance of a Personal Relationship with God
I decided that, above all, I wanted my children to be convicted to have a relationship with Jesus. I wanted them to turn to the Lord for their needs. I looked for opportunities where they could reinforce their relationship with God. It is important for parents to be proactive in this process. Children will not build this relationship by osmosis, nor will they inherit standing with the Savior from godly parents. As David DuPlessis said, "God has no grandchildren."
The Importance of Role Models
Children also need role models. Who should be their best models? God set it out in the sixth chapter of Deuteronomy … their parents! Ever since the time that our children were young, this has placed a big burden upon my husband and me. We need to show them what a marriage is like between two Believers. Thankfully, my husband is quite affectionate, so my children witnessed many hugs, kisses, smiles, and laughter as they grew up. Thirty-four years later, my married children display these behaviors with their spouses!
The Importance of a Proper Perspective of God
Children need to learn that God is not Santa Claus, but One to whom we can turn during both good and tough times. Allow them to observe you praying for an answer and thanking Him before that answer is given. Show them that communication with God is an ongoing engagement throughout the day instead of a formality to be dispensed with as soon as possible.
The Importance of a Blessing
Our family's Messianic Jewish lifestyle has given us a tremendous advantage: "Blessings." Children are blessed regularly (for an introduction to this idea, read Gary Smalley's book The Blessing). The concept of blessing God (offering gratitude, praise or thanksgiving) for situations that arise throughout the day, however, is an invaluable one that teaches children that God is always close, and it is only our own consciousness of Him that drifts and makes it seem as though He is distant from us. One tradition states that we should each strive to bless God (or thank him) one hundred times a day. If successful, a person who does this finds herself consistently in the presence of the Most High, keeping "Who Matters Most" in the midst of everyday life.
Your Turn
I would like to discuss some specific virtues over the next few months, starting with honesty next month. Please write to me care of www.MyFriendDebbie.com with comments on how you've instilled this value into your children, or other insights you might have.
Also, please let me know of other virtues, values, or issues you would like to see discussed. I value your input. What have you found to be successful in influencing your children in a lasting and positive manner? What should we avoid doing?
Copyright © 2008-2015 Patricia Stevens
Read more about the writer: Patricia Stevens
---
Post Your Comment...
---