<Back to Friends
Decie Rowlands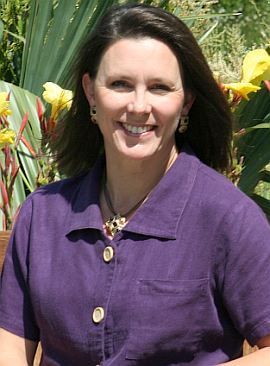 As a wife to one husband for 22 years and a mother to 10 uniquely gifted and talented children, ranging in age from 20 months to 20 years, DECIE ROWLANDS brings an excitement and laughter to her written forum, as well as a thought-provoking conviction that challenges one to grow in faith.
A native of North Carolina, her first publication was in the third grade where she boasted first place in a poetry contest. Her prize-winning poem was presented in the local newspaper, complete with artwork. As she grew in age and maturity, her love of poetry and children's books continued to inspire her with ideas.
She began her formal education at Appalachian State University in Boone, NC. Although the fresh mountain air was up-lifting as she pursued her courses of study, she transferred to North Carolina State University in Raleigh, NC, where she completed her degrees in Business Administration and Economics in 1986.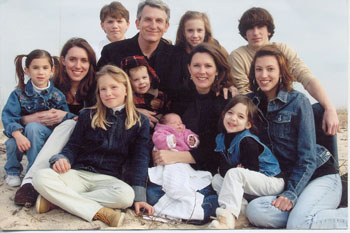 While receiving her college diploma was a highlight for the year, the event that overshadowed all else was her marriage to Brent Rowlands just one week before graduation. Their life together is peppered with lots of real-life application of the "business" they both studied in college. The newlyweds both started graduate programs at Regent University (then, CBN University) – Brent completing his law degree in 1990 and Decie pursuing her Masters in Business Administration. In 1990 a baby girl entered their lives, at which time Decie joyfully retired to domestic administration and application of all her former educational training.
Decie boasts 16 years experience in educating their children at home, while releasing a few to attend a private Christian school in Chesapeake, VA. Although enlightening her premier students is her greatest love and passion, she currently holds the position of Chief Financial Officer for their six taxi companies located throughout the Hampton Roads area. Super mom? No! But filled with energy to learn, to serve, to inspire!
| | |
| --- | --- |
| Articles by this writer: | Recipes by this Writer: |
| | |
<Back to Friends