<Back to Friends
Patricia Vera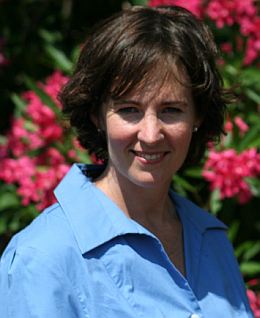 Patricia is a graduate of Boston College with a joint B.A. in Management Information Systems and Theater Arts. She is also a graduate of Regent University with a joint M.A. in Theology and Communication. Patricia was born and raised in Maryland, as the youngest of seven children. As an adult, she moved to Los Angeles and worked in the entertainment industry as an actor, writer and assistant to producers at Walt Disney and Sony Studios for numerous television and motion picture projects.

Patricia most recently wrote Daughters, a short film produced by Regent University Pictures and is currently working on a full-length screenplay based on Civil War women soldiers.
Now that she is a mother, Patricia is most enthusiastic about working with children via television and theater projects that build self-esteem, allowing them to explore their creativity in a free, supportive environment.

Patricia and her husband Ruben live in Norfolk , Virginia with twin toddlers, Juliana and Andrew who turn three on April 26th, and gratefully welcome their new baby girl, Charlotte Celia Joy, born January 21, 2009.
| | |
| --- | --- |
| Articles by this writer: | Recipes by this Writer: |
| | |
<Back to Friends